Staging Tip #22: Curb Appeal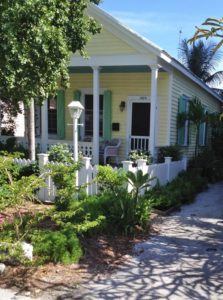 Many of you have either suffered through the ordeal of cleaning up after Irma. You used your insurance money to improve your interior, replace or repair your roof (you can check out a roof repair company here) and perhaps replaced some or all of your furniture. It took a long time but you finally finished everything. Now that your home is all spruced up, you have decided to get a property valuer to take a look at your home, sell it and travel the globe. But, what is keeping potential buyers from flooding your house with interest? Let's talk about how to make the very best first impression to draw in your potential buyers. The buzz word is Curb Appeal. Beautiful curb appeal draws the buyer into your home excited to see more. The way your house looks from the street — attractively landscaped and well-maintained — can add thousands to its value and cut the time it takes to sell. But which projects pump up curb appeal most? Some spit and polish goes a long way, and so does a dose of color.
You do not need to spend a fortune to create inviting curb appeal. Maintenance is the key. We touched on this subject in last month's blog, but let's go into more detail.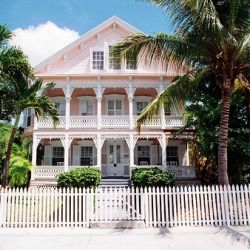 When you walk out to the curb and look back at the house you are selling, what do you see? Are your plants thriving? Do they cover up a window? Is your front door dirty, perhaps the paint is peeling or dull and is in need of some painting contractors Greensboro? Note any clutter and debris that should be removed and repairs that should be made. Take a look at two identical homes in the same neighborhood pictured. Which one would you want to visit first? Which one do you think will get a full offer? Keep these questions in mind as you read further.
Begin with the basic tasks of removing any yard debris i.e. toys, palm fronds or mulch scattered by chickens!, wash the porch and clean the windows. Make the exterior sparkle just like you would the interior.
Before you scrape any paint or plant more jasmine, wash the dirt, mildew, and general grunge off the outside of your house. REALTORS® say washing a house can add $10,000 to $15,000 to the sale prices of some houses.
A bucket of soapy water and a long-handled, soft-bristled brush can remove the dust and dirt that have splashed onto your wood, stucco, brick, and/or fiber cement siding. Power washers (rental: $75 per day) can reveal the true color of your flagstone walkways.
Wash your windows inside and out, swipe cobwebs from eaves, and hose down downspouts. If you can't spray off the dirt, scrub it off with a solution of 1/2 cup trisodium phosphate — TSP, available at Home Depot and Strunk Ace Hardware — dissolved in 1 gallon of water.
Don't forget or neglect your back yard. Clean or repair your deck. Clean off any mold or mildew. Scrub the pool house inside and out. Keep your pool free of debris and maintained. Install a deck if needed. Make your backyard as pleasant as you would want it for yourself.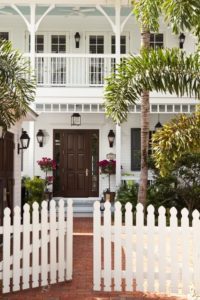 The most commonly offered curb appeal advice from real estate pros and appraisers is to give the exterior of your home a good paint job. Buyers will instantly notice it, and appraisers will value it.?Of course, painting is an expensive and time-consuming facelift. To paint a 3,000-square-foot home, figure on spending $375 to $600 on paint; $1,500 to $3,000 on labor.
Your best bet is to match the paint you already have: Scrape off a little and ask your local paint store to match it. Resist the urge to make a statement with color. Your goal is to attract as many potential buyers as possible, not just one that will love your electric yellow or Key West blue sky house! Plus, an appraiser will mark down the value of a house that's painted a wildly different color from its competition.
Still want to add a splash of color, select a bold color for your front door, ONLY! And while you are at it, polish or replace your hardware. If your front entrance is large enough, a beautiful pot of bold flowers beside the door is always a nice welcome; just remember to keep them watered. If you can't pay attention to the exterior of your home, potential buyers will wonder what else is being neglected inside.
If your landscaping is beyond what you can do yourself, here is a good place to realize the best return in your investment; hire a landscaper. A well-manicured lawn, fresh mulch, and pruned shrubs boost the curb appeal of any home.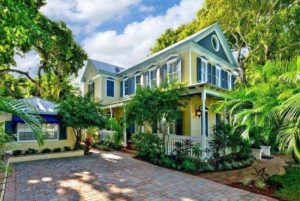 Replace overgrown bushes with leafy plants and plants that add a touch of color. In Key West we recommend native plants that do not need a lot of extra care. Surround bushes and trees with dark or reddish-brown bark mulch, which gives a rich feel to the yard. Put a crisp edge on garden beds, pull weeds and invasive vines.
Check your roof for any needed repairs. The condition of your roof is one of the first things buyers notice and appraisers assess. If you are thinking that roof repairs is not where you want to spend additional money to sell your house keep in mind that you will pay for them later in a lower offer and a lower appraisal; appraisers will mark down the value by the cost of the repair. According to the "2015 Remodeling Impact Report" from the NATIONAL ASSOCIATION OF REALTORS®, the national median cost of a new asphalt shingle roof is about $7,600.
Some tired roofs look a lot better after you remove 25 years of dirt, moss, lichens, and algae. Don't try cleaning your roof yourself: call a professional with the right tools and technique to clean it without damaging it. Obtain estimates from licensed, insured contractors or specialize in roof repairs and cleaning. The last thing you want is for someone who is non-licensed and uninsured falling off your roof.
In a nutshell — put your money toward regular maintenance and energy-efficient upgrades that provide a return on your investment.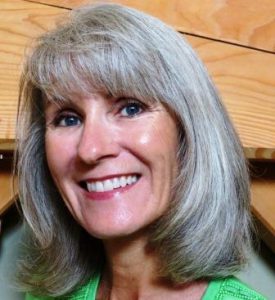 Has this information been helpful? Give us your feedback. Let us know if there is a topic you would like for us to address. Need the assistance from a professional Stager? Contact Vicki Grant, CEO of Grant Home Staging Services, grantstaging@gmail.com or (305) 394-9201, staging Key West homes since 2009, winner of the HOUZZ@ 2018 Best Customer Service award.