Staging Tip #23: Transform Your Kitchen Cabinets Without Spending a Fortune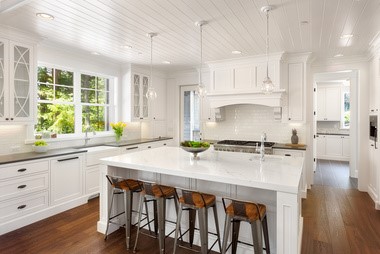 A few years ago I submitted an article that emphasized the importance of updating a kitchen or bath to attract buyers.  Typically lower offers come in when the buyer understands that there is a lot of work that comes along with the home of their dreams. If there's something that can be done to make your home the best it can be before selling, be sure to get it done. Maybe you still need to fix leaky faucet? If so, get it done.
In the following article I will focus on the heart of the home and the feature that is first noticed when people walk in, the cabinets.
The style of your cabinets sets the tone for the rest of the room. If you're seeking a modern, clean feel, it's only achievable with the right type of cabinets. That's why people often spend a small fortune getting the kitchen cabinets that they desire, but if you don't have the budget for a complete overhaul, there are some cost-efficient tricks to transform the look of your kitchen cabinets.
Paint your cabinets
One of the easiest and least expensive ways to update kitchen cabinets is to paint them.  For those of you who have read my articles in the past you already know my near solution to almost any eyesore, PAINT! Many people are opting for light colors these days to give the appearance of a bigger and brighter space. Remove all the cabinet doors and clean and sand them before adding paint, and voila, a new kitchen is born!
Install a new panel
If your cabinets have a removable panel, a quick way to add style is to switch those panels with something new and exciting. You can try fogged glass, colored glass, patterned glass or even chicken wire to give your kitchen a country feel.
Update the hardware
This is a super quick and easy project that will freshen up the look of your cabinets. By switching old handles for silver or chrome ones, you will instantly give your kitchen cabinets a modern lift. There is a good selection at Home Depot and Ace Hardware.  If you have an Old Town home that you want to remain true to the era then there are lovely hardware selections on www.Vandykes.com and www.Vintagehardware.com.
Install crown molding
Crown molding adds a certain elegance and sophistication. If you're looking to upgrade your kitchen cabinets, contact the manufacturer of your cabinets to order matching crown molding. A good rule of thumb is to paint your cabinets before adding the crown molding to make sure that the colors match perfectly, since the original color of your cabinets may have faded since they were installed.
Touch up your cabinets with veneer 
A great way to bring outdated cabinets into the 21st century is to refinish them with self-stick veneer. Choose a style of veneer that fits your vision, and purchase the material from any hardware store. You'll need a free Saturday for this project, because it's crucial that you take your time measuring and cutting the veneer to fit onto your kitchen cabinets correctly. Although this task is somewhat time-consuming, it is an inexpensive way to alter the look of kitchen cabinets to something modern and fresh.
Install task lighting
Installing lights under your kitchen cabinets is a great way to add function and style. The additional lighting will be beneficial when you are chopping, dicing and creating culinary masterpieces, but it will also add a certain ambiance, especially if you install a dimmer. You can learn to install lighting fixtures or hire an electrician, or you can simply buy battery-operated, stick-on lights and place them underneath your cabinets for a lot less time and money.
We're here to help you achieve all your home improvement goals. Give us a call today if you're looking for ways to make your home more stylish and attractive to potential buyers.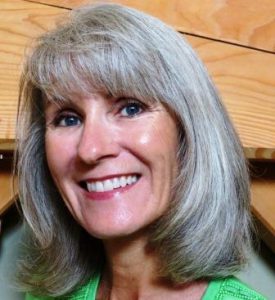 Has this information been helpful?  Give us your feedback.  Let us know if there is a topic you would like for us to address.  Need the assistance from a professional Stager?  Contact Vicki Grant, CEO of Grant Home Staging Services, grantstaging@gmail.com or (305) 394-9201, staging Key West homes since 2009, winner of the HOUZZ@ 2018 Best Customer Service award.