Staging Tip #25: Is your house outdated? Are you looking for a good ROI?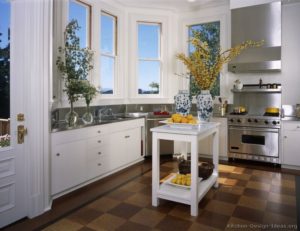 Marcel has lived in her family Conch home for 50 years. Her parents lived in the family home for 70 years. They updated a few rooms and utilities along the way eventually becoming comfortable "enough" to live in it their remaining years as is. Marcel is planning to move into a retirement community and there are no siblings or offspring interested in the property so it is now time to sell. The market is bouncing back and charming Conch homes are selling at a premium. So where am I going with this scenario? Can you see the problem lurking in this paragraph?
If you guessed "comfortable enough", you are absolutely correct. When we live in a home for an extended period of years we tend not to see just how outdated it has become. We may make a few repairs along the way or replace a worn carpet but we don't look at our home from the perspective of a return of investment…it's our home after all.
Now it's time for a good look around to determine if it is time for a home makeover. If you are not sure, bring in a friend or a professional. Renovating or upgrading your home is a guaranteed way to add value at selling time.
Here are just a few areas of the home where you can receive a great return on your investment.
Remodeled kitchens sell
The kitchen is the heart of a home. So it's not surprising that many highly rated Realtors and contractors say it's one of the best rooms — if not the best —­­ to renovate.
"Bright, updated kitchens that are white, modern and are clean sell homes," says Jeff Kropp of Jeff Kropp – The Home Buyer Agents in Chicago. "The most time spent during any showing is in the kitchen; either discussing how amazing the updated kitchen is or how much time and money it will take to do so. It's the focal point of homes now." (Moor, 2004)
The average cost of a mid-range kitchen remodel is about $20,000, with an estimated return on investment at 83 percent, according to Remodeling Magazine's 2016 Cost vs. Value Report. It's likely money well spent, especially if it attracts a potential buyer.
The biggest detractor to selling a home is a kitchen that is not appealing. If a buyer concludes it needs major remodeling, they will more often than not be discouraged from buying. The likelihood that the price will tumble is much higher.
Upgrading Baths or Adding More Space
A mid-range bathroom remodel, which costs about $18,000 according to the Cost vs. Value Report, should yield close to a 66 percent return.
An example of a mid-range remodel for a 5-by-7-foot bathroom includes getting someone like Zing Plumbing to add a new shower control, a new white toilet, vanity with sink, vinyl wallpaper, a recessed medicine cabinet and tile flooring.
According to Sherri St. John, owner of DFW Improved, a general contractor in Frisco, Texas, one of the best ways to add value is to add square footage to a home, which could include an addition or renovating an attic space or lanai.
Adding an attic bedroom is one of the best and least expensive ways to recoup money. Investing in the master bedroom is also plus. Buyers today want master suites with upgraded bathrooms.
Don't forget exterior home improvements
Don't underestimate the value of curb appeal.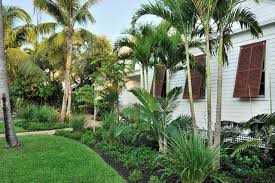 Landscaping, especially in the front, often gets overlooked or is treated more as an afterthought when, in my view, it is the single biggest improvement you can make to draw people into the house. It is harder to get a buyer inside the home if the curb appeal doesn't draw them in. Poor landscaping will also lead to prospective buyers questioning what else has been neglected leading to low offers. Make sure you plan! Before you go through with anything make sure you have chosen the home security camera design that goes best with the house, the landscaping is something that is manageable in your spare time, etc. so you don't regret it down the line.
Another addition to consider is a wooden deck. A mid-range wood deck averages about $10,400 with a 75 percent return.
Sweat the small stuff
Taking care of typical maintenance issues is a must. Replace dated cabinet pulls, oil the squeaky doors, make sure all windows are functioning, repair or replace that leaky faucet. If your roof needs repairing or replacing…a big item…you can do it now or most likely take a price reduction, either way you will pay for it.
The more competitive you are in the market the better your return on your investment.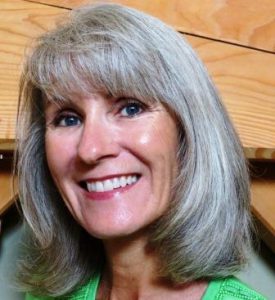 Has this information been helpful? Give us your feedback. Let us know if there is a topic you would like for us to address. Need the assistance from a professional Stager? Contact Vicki Grant, CEO of Grant Home Staging Services, grantstaging@gmail.com or (305) 394-9201, staging Key West homes since 2009, winner of the HOUZZ@ 2018 Best Customer Service award.